This post is written for the Friday Club Carnival which is hosted by Notes from Home. The topic is "why do you live where you do?"
My husband and I, we both have itchy feet. We were already living abroad when he got a job offer from England. We accepted the offer and arrived here in September 2006. Husband, me and the bump. Baby was due in January.
The company he would work for was in Guildford. A place we have never heard of before. We googled it and learnt that it was not far from London.
We arrived on a sunny Friday evening and the very next day we went to London for a touristic sight seeing. Then on Sunday, we went out for a walk in Guildford. It has a lovely cobbled High Street and beautiful parks. We remember very clearly how stunned we were and decided it is a nice place to live.
So we started living here. We let a flat, turned it into home. Three months later, we had our baby. We became a family here.
We love that it is a small city. The town center consists of two streets. When we have some errands to run, we can finish them in one go and then enjoy a walk at the riverside. It is famous for its High Street, so can be crowded during the weekends but it's a calm place on a weekday.
It has a huge park, with lovely playgrounds, a paddling pool, a rose garden where we spend a lot of time during summer.
Guildford is nice place to live for families. Schools are good. There is a big leisure center and the riverside is a great place to escape in the heart of the town centre.
If you want the big city life, just get on the train and in 40 minutes you are in London. Or if you fancy going to the seaside, it is close to Brighton and Isle of Wight.
It is close to both Gatwick and Heathrow airports.
We loved living here.
As it happens, in 2010, conditions changed and we decided to go back home, to Istanbul. It was not an easy move, as we had just had another baby. Packing your stuff is not great fun when you have a 4 month old baby and 3 year old toddler.
We went back to Istanbul at the end of April. We let a flat,unpacked all the stuff. We created a new life there.
Istanbul,the city of my youth was not the best city with two kids in tow. We didn't enjoy the traffic. We missed the luxury of walking everywhere as we used to do in Guildford. We didn't enjoy the shopping malls.
It was one of the hottest summers and we felt like trapped in the city. We missed the coolness, the rain and the sunny spells.
We missed "our" park.
We missed everything.
Yes we had friends in Istanbul, but it is not easy to meet up as it is such a big city. And the traffic jam on the weekends does not help either.
Our 4 year old was asking about Guildford every day.
Then we started to think about coming back. We had only been there for a few months, but we thought better sooner than later.
It would be crazy and tiring but when there was a job opportunity, we didn't look back. We came back last October.
We let a house with a garden this time around, made it our home and started again.
It cost us a lot of money and it was probably one of the most difficult decisions in our lives but we did what we felt would be better for our family.
My husband is commuting for work now, so we might end up moving somewhere closer to his job but at the moment, we are still here. And as we feel a bit tired of moving houses,we would rather enjoy it for a while before we make the next move.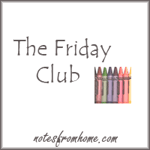 Jules at I Need Curtains for the Window In My Head posts
Why Do I Live Where I Do?
South of the River Mum writes about
Bringing up children in London
.
Scribbling Mum explains
why she lives where she does
.
Jacq from Mymumdom posts about
why she lives in London
.
Rachel at Midlife Singlemum tells us
Why she lives in Israel
.
Kelly at Domestic Goddesque tells us about
Wonderful, wonderful Bromley, and why I live there
.
Bibsey Mama gives us 7 reasons to live in Spain in
Cool España
.
Helen at Cheeky Wipes tells us
There's Always a Compromise
.
Jenny at The Gingerbread House tells us about her home in
Our house
.
Cass at The Diary of a Frugal Family tells us
Home is Where The Heart Is
.
Jax at Live Otherwise/Making it Up explains
Why I live here. Right here. In this house.
Emma at MummyMummyMum tells us about
where she lives
.
Cara at Freckles Family posts
Where I Call Home
.
Merry at Patch of Puddles writes
Why I Live Where I Live
.
Pure Lanzarote tell us the reasons for their choice in
Why live in Lanzarote?
Ella at Notes From Home explains her choices in
Why we live where we do
.